SALES TORQUE ACADEMY OF HIGH-PERFORMANCE SELLING
Enjoyable-to-watch video-based training, that develops core skills
Add and refresh sales skills,
to enhance performance
Uncover sales opportunities
Engage with more decision makers
Increase deal sizes
Upsell more effectively
Close, with greater confidence
Achieve higher margins
SalesTorque Academy of High-Performance Selling
For high performing sales teams and those who aspire to join them
Designed to support new recruits and refresh your seasoned professionals' skills
To drive results, training content needs to be watched and absorbed; but salespeople typically have a short attention span. The SalesTorque Academy of High-Performance Selling is designed accordingly:
10 short videos per series, each presenting key skills, tips and ideas.
Every episode, lively and enjoyable to watch.
Filled with real-life insights, learned from closing many competitive multi-million-pound deals.
Two Series of ten videos,

designed to build key skills
1. Connecting with your customer
2. Developing the pain chain
3. Navigating the org chart
4. Understanding customer benefits in their terms
5. Building your sales ambition
6. Establishing customer interest
7. Earning the right to be heard
8. Avoiding the deferral
9. Winning over procurement
10. Maintaining the post-sale momentum
1. Challenge the customer vision
2. Building the customer's ideal future state
3. Inspiring the customer
4. Why should the customer listen to me?
5. The customer says they have no budget
6. Keep the sales team motivated
7. My main customer/influencer just left their company
8. Acknowledging and executing on the customer's buying process
9. Reinforcing the value of the deal
10. Finalizing the customer's commitment to a multi-year plan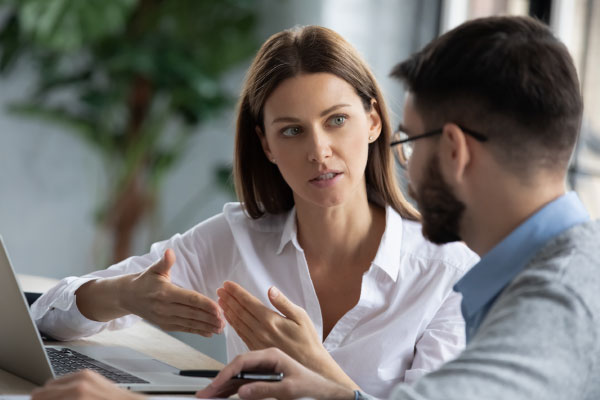 Easy to buy

Easy to watch

Easy to learn
Launching with two Series: ENGAGE and EXCEED.
More sales-skills series planned, for release during next 18-months.
One annual license allows access to all the series, with no limit on the number of viewers within your business.
10 episodes per series: Average length of 9-minutes; each packed with selling insights.
SalesTorque Academy of
High-Performance Selling
Two successful salespeople discuss ways to help each other achieve more; sharing ideas, tips and tricks each has used to unlock success:
Is there a way to increase the deal value?
Where to look for valuable insights?
What to do if negative situations arise?
If there's resistance, how to gain buy in?
When all seems lost, how to turn things around?
Once the deal is done, what follows?
Learning, based on our
successful sales & marketing experience
We are Michael Fox and David Maskens.
We have been working together for many years; bringing valuable, insightful and entertaining training content to some of the world's top companies and sales teams.
We want everyone to have access to the secrets, tips and tricks that can help each salesperson raise their game.
And we ride on our reputation: our only KPI is your success.
Watch Mike and David discuss the Dynamics of a Sale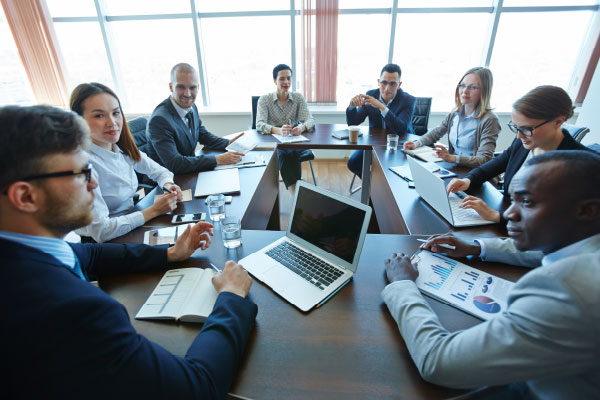 Flexible, bite-sized learning,

for greater engagement and skills retention
Ready to use on-demand, in your own company training portal, or via our secure platform.
Consider drip-feeding each episode to your team, to drive improvement.
Use the videos as the core content for your sales meetings or training sessions, to stimulate learning and best-practice debate.
SalesTorque Academy

of High-Performance Selling
Launching with 2 series now; that's 2-hours and 48-minutes of hard-won sales engagement content, ready to use to your advantage.
And remember, the one annual license will allow access to all series, with no limit on the number of viewers within your business.
Rules of use:

What's allowed and what's forbidden
We want your teams to enjoy and learn from all the knowledge in our videos,
but there are restrictions on who can watch and sharing access.
Please read and abide by these rules of use, taken from the contract, signed when a company commences its license for access to the SalesTorque Academy of High-Performance Selling videos:
a) Your company has purchased an annual subscription, giving controlled access to the SalesTorque Sales Academy training video series.
b) As a Student you will be given a password protected link to view the videos, by your company's designated administrator for this subscription. Access to the videos via this password is for your sole use and not to be shared.
c) The Training Series' can only be watched by full-time employees of your company and it is expressly forbidden to be shared outside your organisation.
d) The videos and ST Portal on which they sit are copyright SalesTorque Limited 2022.
e) For further information, please read the Full Terms & Conditions.
Find out more

and see how quickly your sales team can enhance their skills; to deliver faster, larger, more profitable deals.